We offer solutions to help you look and feel
Revenge MD was first established as a weight loss center in 2000. We soon expanded into a luxury center offering a full selection of medical aesthetics and wellness treatments. Over the years we have built and maintained a strong reputation for quality and expertise through our personal connection to every patient. 
Since then, we have become the industry leader in PDO Threads as well as one of the top Xeomin treatment providers in the country.
We are also well-known for our development of the "Vegas Lip Method" and the "PTSP" cosmetic injection methodology. Through our injector treatment certification program at the Academy of Injectable Arts we are helping to guide the next generation of medical aesthetic providers.
We are proud to assist in providing internship placement for medical professionals who are beginning their journey as aesthetic injectors.
Come discover what sets us apart from our competition. We are committed to helping you achieve your ultimate wellness and beauty goals- because looking your best is the ultimate revenge.
Sandra Bledsoe, a successful entrepreneur in the beauty industry and founder of Revenge MD, advises that every entrepreneur should work on his or her story. "A personal touch is vital to building a strong personal brand. Of course, not everyone has to do it like the Kardashians. For example, I started my company, Revenge MD, to inspire women and men alike to change and improve their self-esteem," she says.
"The story we tell is that looking your best is the ultimate revenge. By connecting our services to an emotion, we reach people on the inside and manage to build strong and long-lasting relationships with our clients." At Revenge MD, Sandra has become a leader in her industry by providing her clients with the lasting care they expect from their medical team and by convincing through a powerful personal brand.
"We found that a lot of different injection clinics or services were inconsistent," Sandra explained, "People did not follow the same patterns or strength of products and people didn't know what to expect."
This concern led her to develop and teach what she calls "PTSP" which stands for "Placement of product, Technique, Strength of product, Pricing" to her staff. This applies to one branch of Revenge MD's practice: facial injectables like Botox, fillers, and threading.
"No matter where a client or patient goes or whatever location they're in they get the same results," she said, "If [the doctor or nurse] is trained by us, the client will get the same results."
I started my company, Revenge MD, to inspire women and men alike to change and improve their self-esteem.
Established in 2000, Revenge MD began as a weight loss center. It did not take long for Revenge MD to grow and begin to include aesthetics services with the approval of Botox. Since then, we have become the industry leader in PDO threads! We have also added many other services as requested, such as cosmetic injectables, anti-aging, wellness treatments, IV therapy, and much more!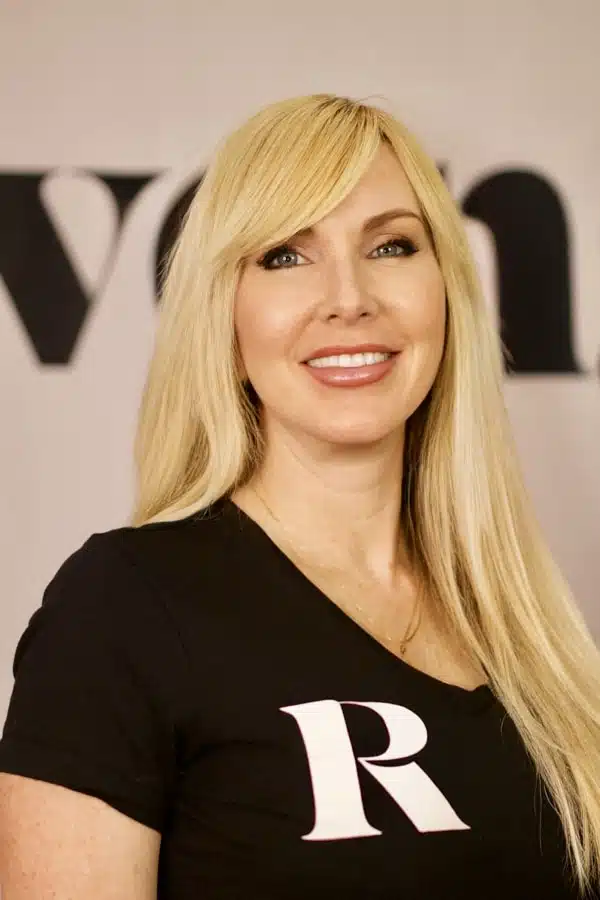 CERTIFIED AESTHETIC INJECTOR, R.N
I have been a registered nurse for 7 years and have a holistic view of health and life. I absolutely love my job, my work family, and our clients. There is no better feeling than helping to spread happiness and positivity to everyone we touch!
My favorite treatment is lip filler. Creating beautiful, pouty lips for my clients is what drives my passion for medical aesthetics. My go-to product to use for this treatment is Versa.
CERTIFIED AESTHETIC INJECTOR
I am a Las Vegas native and have been a nurse for 10 years. I love being a nurse injector. It gives me the opportunity to help people gain self esteem and feel good about themselves. It is such a pleasure to get to know my patients on a personal level, we treat so many truly amazing people at Revenge MD!
When I'm not injecting, I'm taking care of my 3 daughters or teaching Body Pump at the gym!
CERTIFIED AESTHETIC INJECTOR
I have been a RN for 27 years and have work in various areas of nursing. That's one of the great things about being a nurse is the variety of areas you can work in. I've been an injector for approximately 3 1/2 years and I have to say it's been my favorite area of nursing. The feeling you get when you've made a client so happy with her results she cries is priceless!
Not only is it necessary to be knowledgeable of facial anatomy but there's definitely an artistic component to being an injector.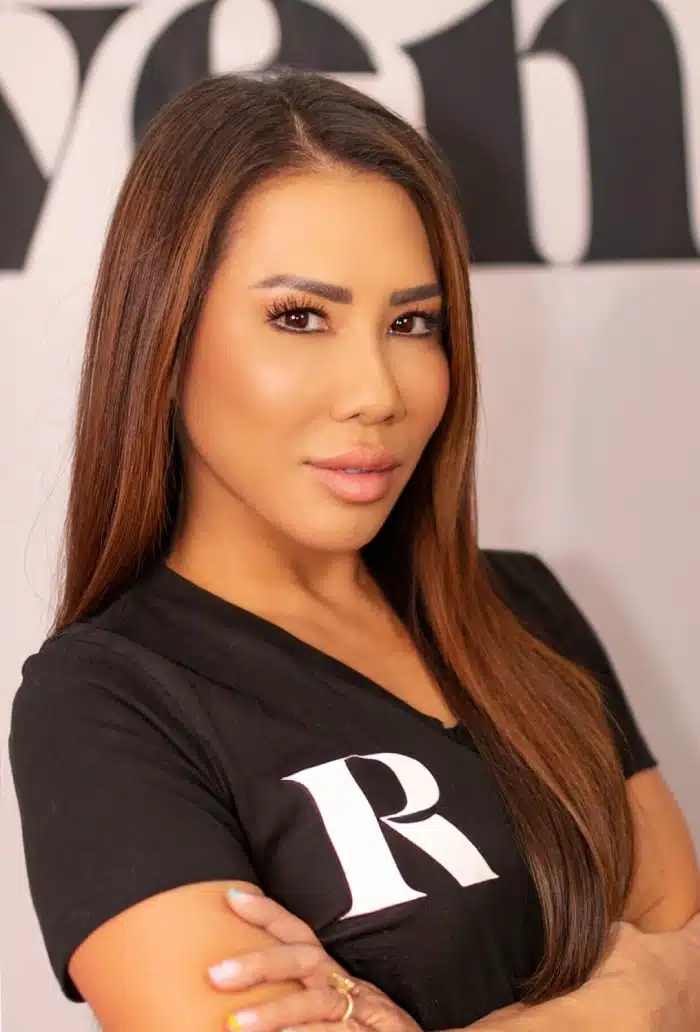 Specializing in Skin Care and Weight Loss, Licensed and Certified.
Corrective skincare treatments are my specialty and I love being able to provide my clients with the wow-factor results they want to achieve. As such, I have pursued certifications in the following treatment modalities; Ultherapy, Eclipse, The Salt Facial, VI Peel, Dermaplane Pro, Advanced T.C.A. & Chemical Peels. I also have an IAPAM certification in Weightloss Management and helping to build my client's confidence as they see their consistently improving weight loss results brings me joy. I'd be happy to work with you to achieve your weight loss and aesthetic goals.
Some of my favorite treatments are;
Microneedling- is a great minimally-invasive procedure that can immediately give a clearer complexion, lighten pigmentation, minimize pores, and give skin a plump more youthful look.
The Salt Facial – no downtime, good for all skin types and skin colors. You leave the office with a literal glow up. I highly recommend this treatment.
Ultherapy- Tightens the face and neck for a younger look without surgery. A must for those of us not ready for surgery!
Annie has been a registered nurse for 12 years. Her nursing background is in the operating room. She loves being able being able to help our clients feel confident and beautiful.
Her favorite thing to do is…enhance the things you love about yourself and diminish the areas your not so crazy about. Whether that's plumping your pout or erasing fine lines and wrinkles.
I started my company, Revenge MD, to inspire women and men alike to change and improve their self-esteem.
Established in 2000, Revenge MD began as a weight loss center. It did not take long for Revenge MD to grow and begin to include aesthetics, with the approval of Botox. Since then, we have become the Industry Leader in PDO Threads! We have also added many other services as requested, such as cosmetic injectables, anti-aging, wellness, IV Therapy, and much more!
MSN FNP NP-C
Family Nurse Practitioner
Master's prepared, licensed, and nationally certified nurse practitioner with a specialty in family practice. Healthcare provider with 7 years of experience in performing non-surgical medical cosmetic treatments and general family- wellness care. Specialties include; Injectable neurotoxins such as "Botox, Xeomin and Dysport," cosmetic fillers such as "Juvederm, Restylane and Radiesse," skin-tightening procedures such as PDO thread-lifts/non-surgical brow ("Fox Eye") and mid/lower facelifts, and injectable fat reduction-"Kybella." Let's get some revenge on aging! Come see me at Revenge MD in Reno and ask me about a "Botox brow-lift" today.
RN | BSN | Certified Cosmetic Injector
I earned my bachelor's in the science of nursing degree from the University of Nevada on a full-ride dance scholarship in 2004. Over the years, I have worked in numerous nursing fields providing her with a valuable and diverse range of medical experiences. My first love in medicine was mental health care and I spent many years working in a prison psychiatric unit. In addition, for 20 years, I have sought to balance my nursing interests with a professional dance and aerial career. Finally, in 2017, I found my calling as a Certified Nurse Injector where I can blend my artistic mind and medical knowledge. I consistently pursue additional education and have experience in several advanced aesthetic techniques.
My passion for aesthetic medicine is developing individualized treatment plans to achieve a beautiful you. I utilize my knowledge of neuromodulators (Xeomin, Botox, Dysport), fillers, and PDO/PCL threads to help put my patients at ease. I take the time to listen to my patient's needs and concerns while observing the proportions and movements of the face while discussing your goals and treatment plan. I believe in focusing on balance and symmetry to maximize the beauty of each individual person.
My favorite treatment to provide is a PDO/PCL threadlift because they are the most challenging, yet they yield rewarding results. There are so many different sizes and shapes of threads they can be customized to each individual and and truly transform the face into a work of art.
RN | MA | Certified Cosmetic Injector
I originally hail from Honolulu, Hawaii, and have worked in many different areas of nursing, including the hospital, clinic, and school setting. But esthetics has always been my passion. There are many different exciting advancements and options in the world of esthetics, and I'm fortunate to be a part of it at Revenge MD. If I had to pick, I'd have to say the midface filler treatment is my favorite because it is such a game-changer for looking youthful and refreshed without looking like you've had obvious work done. But honestly, my favorite part of the job is connecting with my patients and getting to know them as people and not just as patients. Helping to beautify them is the icing on the cake!
Dana is a passionate and invaluable advocate for Health and Beauty. She believes that feeling your optimal self within your skin is the most powerful tool one can possess. Dana has a decade of experience and influence within the community and infuses her acclaimed style for Spin meets Strength fitness. She is devoted to the community and encourages individuals to find beauty in everything. She will greet you with excitement, make you feel at home, and ensure you leave our facility at Revenge MD in Reno feeling renewed and restored.
Weightloss Coach & Lifestyle Coach
I coordinate the well-known weight loss program at Revenge MD, Reno. My background is in improving overall wellness and health and I began my professional journey in Brazil, where I graduated with a degree in Psychology in 2015.
Having worked in counseling since my graduation, I love being able to listen to and taking part in our patients' relationships with food and, ultimately, identity. There's nothing more rewarding to me than witnessing them proudly becoming more themselves, as they get healthier and find out strengths they didn't know.
One of my favorite treatments is our customized wellness booster injections, such as our B12 shot, which boost metabolism, energy levels, and the body's ability to convert fat and get lean.